Whether you're taking a walk down the aisle, along the fairway, or into motherhood, SMART Training, a local gym in Dundrum and serving the greater Dublin area, can help you look and feel your physical best with specialized training. Weddings, golf season, and post-pregnancy life are big occasions here in Dublin, and you should look your very best so you can be your very best.
Specialized Training at SMART Training is geared toward more specific goals in the gym. Things that are great for weight loss won't be helpful for improving a golf swing. Fitness isn't a one-size-fits-all type programme, so to find the right path for yourself, think about the end goal first and then work with our trainers to help you get there. Even if you're not having a wedding or a baby and you'd rather stay away from the golf course but you still want to get in shape, you may be more interested in our 30-day kickstart programme.
Wedding Personal Training
A wedding is often described as the biggest day of your life. It's the day when your friends and family gather to watch you devote your life and love to your partner. With all eyes on you, many brides- and grooms-to-be turn to personal training to get into peak physical shape – not to mention you'll want to look foxy during the honeymoon!
Wedding personal training focuses on:
Body fat analysis
Body measurements
Diet
Nutrition
It's not enough to just gather the data and know about a proper diet and nutrition plan. Therefore, the next step of wedding personal training should be to put your plans into action. SMART Training helps create a meal planner and shopping list as well as recipes for nutritious and delicious meals. Sometimes, the hardest part of wedding training is staying motivated to workout when the planning itself is exhausting; we recommend joining support groups on Facebook to surround yourself with people going through the same things and can inspire each other to meet your goals.
Sign Up For Wedding Personal Training
Golf Personal Training
Regular golfers know the importance of proper upper body strength and mobility in order to drive the ball further and more consistently. Unfortunately, as bodies age, this strength and mobility doesn't naturally come like it used to, which is why personal training is a great strategy for golfers who want to get more out of their game.
SMART Training's lead golfing personal trainer, Jonny Bruton, loves golf and physical fitness, so working with him means working on a "TaylorMade" fitness plan that is as unique as your own game.
Golf personal training focuses on:
Core strength
Upper body mobility
Flexibility
Endurance
With these areas of the body as a focus, golfers will leave the game feeling less stiff and sore, which means more physical strength to get on the course more frequently.
Sign Up For Golf Personal Training
Post-Natal Personal Training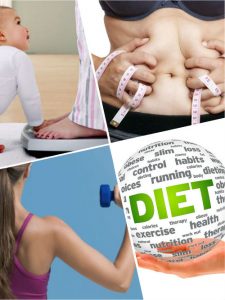 After nine months of carrying around your new baby, your body may not be in the same physical shape as it once was. Not only is there some extra weight hanging around, but your hips, abs, and other baby-carrying body parts have all gone through changes that aren't physically welcomed. Without proper care and exercise, new mothers can experience life-long pain derived from carrying a baby. So instead of cringing every time your hip pops when you get up from a chair, work with our post-natal fitness trainers to help get your body in the shape you knew before you carried a baby.
Post-natal training focuses on:
Your targeted interests
Mobility
Flexibility
Body measurements
Fat analysis
Diet
Nutrition
For most new moms, the biggest goal of post-natal training is to lose the baby weight. It's important to remember that your body will be burning calories at a faster rate than it was during pregnancy (now that the baby isn't completely relying on your body's nutrients), and calories will seemingly evaporate if you are breastfeeding. Our coaches are specially trained to help moms lose weight after they have been given the all-clear from their medical team, which is usually between six and 10 weeks after the birth.
Sign Up For Post-Natal Personal Training
30-Day Programmes
Each of our specialized training programmes typically runs for 30 days. During this time, you'll learn what you need to know to continue on your own path following the 30 days, or you can always sign up for 1-on-1 Training at SMART Training to continue work with a personal trainer. Click on any of the above links to learn more about getting started with your specific programme.